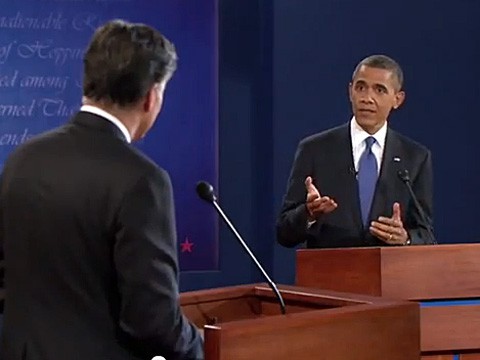 Lehrer: "I want you two to turn and look at each other. Aww that's nice. Just stare deeply into each other's eyes. Yeah. Good. Now say the first thing that pops into your brain."
Obama: "I don't want to touch sandpaper."
Romney: "I like The Wiz."
This is far more interesting than the real debate.
Watch, AFTER THE JUMP…