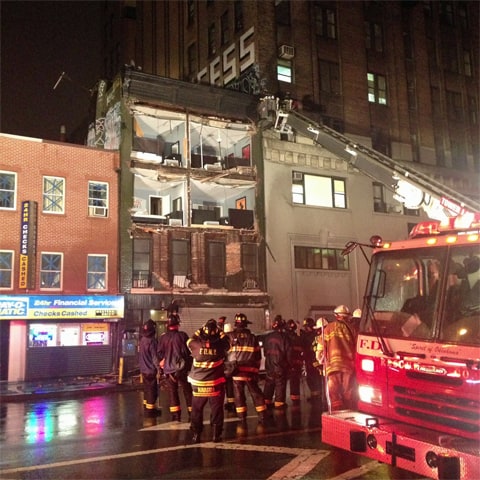 The building facade at 92 8th Avenue in Chelsea, above the Muscle Maker Grill, collapsed this evening, presumably due to winds from Hurricane Sandy. City Council candidate Corey Johnson (@coreyinnyc) shot the photo above.
"The water level at the Battery #NYC has reached 11.25 feet, surpassing the all-time record of 11.2 feet set in 1821," according to the Weather Channel.
Con Edison has begun shutting off power to parts of lower Manhattan to protect circuits and equipment.