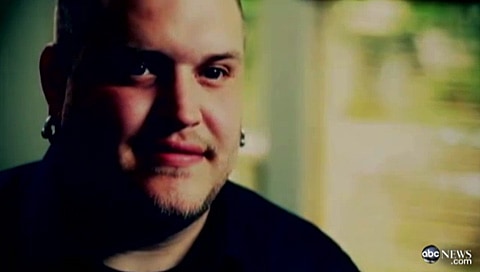 Timothy Kurek grew up a devout Christian, projecting the beliefs he was taught, that homosexuality was a sin, onto others. Until one day a friend confessed to him that her family had disowned her for being gay.
Kurek has written a book about how he "found Jesus" by getting to know what it was like to walk in a gay man's shoes, he tells ABC News:
"I feel God really kicked me in the gut," he said. "She was crying in my arms and instead of being there for her, I was thinking about all the arguments to convert her."
Kurek's reaction ate away at him, and he wondered what it felt like to be gay and so alone. So even though Kurek identifies as straight, he embarked on what one religious writer called "spiritual espionage." He would live like a gay man for a year.
"It finally clicked," he said. "I needed to empathize and understand."
Now 26 and no longer homophobic, Kurek writes about his journey — one that included hanging out in gay bars and facing the disappointment of his family and rejection of his friends — in his memoir, "The Cross in the Closet."
Watch, AFTER THE JUMP…
There's more of his story at the ABC News site.