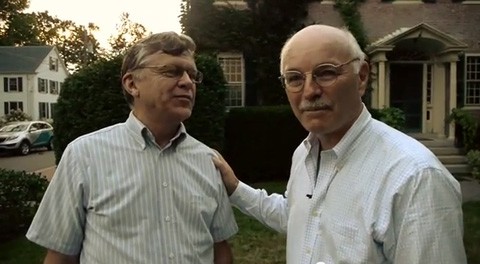 In a new mini-doc produced for The Four, New Left Media takes a look at the issue of marriage equality in Maine. The video released today, one of four (the others, presumably, will take place in Maryland, Minnesota, and Washington), looks at a gay and a lesbian couple, their hopes for marriage in the state, and the story of a volunteer who is canvassing voters about the issue.
Watch, AFTER THE JUMP…
As I noted yesterday, a new poll shows marriage equality with a 21-point lead in Maine.