The NYC Health Department issued guidelines last week recommending meningococcal vaccination for the following persons: "Men who are HIV-infected and who have had intimate contact with another man metthrough a website, digital application ("app"), or at a bar or party since September 1,2012"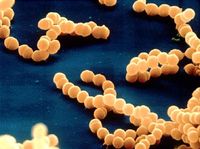 The recommendations come regarding a meningitis outbreak separate from the steroid-related outbreak making national headlines at the moment:
The city's Department of Health and Mental Hygiene (DOHMH) say 12 new cases of bacterial meningitis have arisen among gay and bisexual men since August, with the biggest spike in cases coming over the past five weeks. One of those infected has died, while another patient remains in critical care. Eight of the 12 cases occurred among men infected with HIV.
Read the fact sheet and guidelines, AFTER THE JUMP…
NOTE: As far as I know, this recommendation is limited to NYC-area MSM.