As promised, the Obama administration has issued written guidelines to immigration officials whose job it is to determine whether to exercise prosecutorial discretion in potential deportation cases regarding same-sex relationships. The guidelines indicate three criteria, the Washington Blade's Chris Johnson reports: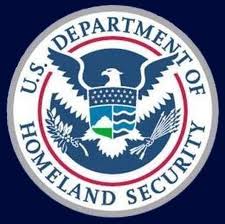 The guidance offers three criteria for immigration personnel as they determine whether a same-sex relationship would "rise to the level of a 'family relationship'":
Same-sex relationships that rise to the level of "family relationships" are long-term, same-sex relationships in which the individuals
• are each other's sole domestic partner and intend to remain so indefinitely;
• are not in a marital or other domestic relationship with anyone else; and typically maintain a common residence
• and share financial obligations and assets.
The guidance, dated October 5, can be downloaded HERE.
Writes Lavi Soloway of Stop the Deportations, in a statement:
We are grateful that the Obama administration has finally issued written guidelines that bi-national same-sex couples can invoke when fighting deportations in court. Our law firm, Masliah & Soloway, as part of this pro bono campaign, continues to represent numerous same-sex couples in immigration courts around the country who are facing imminent deportation, and, thanks to this document, we can help many more couples from being torn apart.
Full statement here.