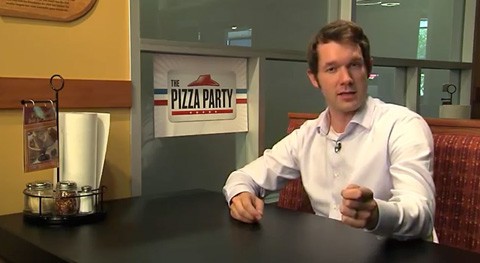 And the backlash is already beginning:
Pizza Hut is offering a lifetime of free pizza — one large pie a week for 30 years — or a check for $15,600 to anyone who poses the question to either President Barack Obama or Republican candidate Mitt Romney during the live Town Hall-style debate next Tuesday.
The proposed stunt, which the pizza chain announced Tuesday, threatens to tick off millions of viewers who are expected to tune in to the debate to hear what the candidates have to say about the economy, health care and other serious concerns facing this country.
"It's a terrible waste of time for the presidential candidates, the people who organize the debate and everyone who wants to listen," said Mickey Sheridan, a 43–year-old bartender from Queens, N.Y., who is a Pizza Hut fan. "They should find some other way to advertise."
Watch Pizza Hut's video announcing the challenge, AFTER THE JUMP…