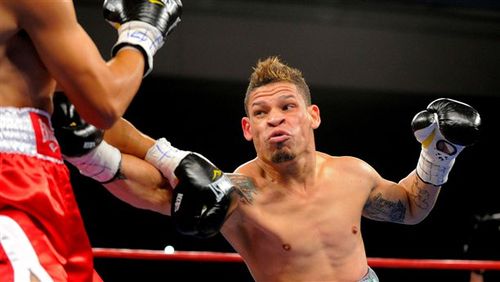 With a one-two punch boxer Orlando Cruz made history last night in Kissimmee, Florida, where the 31-year old pugilist beat out rival Jorge Pazos.
Cruz has been nervous since he came out two weeks ago that he would be booed or jeered as he stepped into the ring, but was pleasantly surprised to hear cheers and support.
"I was very happy that they respect me. That's what I want — them to see me as a boxer, as an athlete and as a man in every sense of the word," he said last night. "That was my moment, my opportunity, my event… And I won." And this may be just the beginning.
From the Boston Herald:
Cruz is hoping this victory will get him a shot at a bigger match in the near future.

"This fight's going to open my door for a world title fight," Cruz said. "That's my dream, my mom's dream, my community's dream and my team's."

And Cruz seems to be more at ease with his new position as a gay role model, no longer hiding who he is in one of the world's most macho sports.

"I'm only one person," Cruz said. "I feel happy with where I am. I'm free. I'm more at peace."
Beautiful.