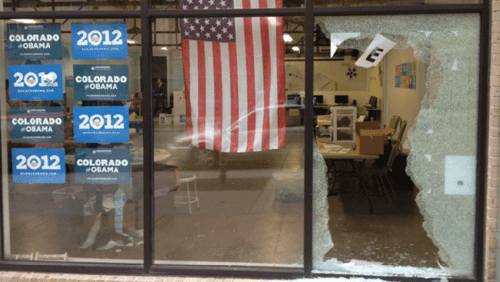 A front glass window was shattered but no one was hurt when a single gunshot was fired at President Obama's reelection campaign office in Denver yesterday afternoon.
The shot came at about 3pm and though they have no leads on a person at the moment, Denver police say they're looking into a specific vehicle description that may lead them to the man or woman responsible.
Denver, as the AP notes, was the site of Obama and rival Mitt Romney's first presidential debate as well as where a gunman killed 12 people during a shooting at a movie theater in July.
More images AFTER THE JUMP.