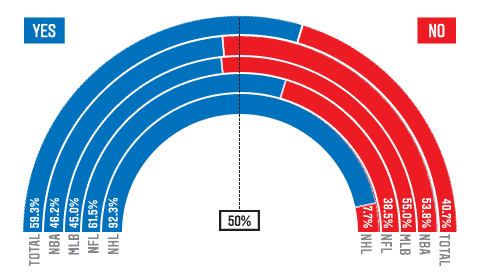 With athletes like The Minnesota Vikings' Chris Kluwe, The Phoenix Suns' Steve Nash and even entire teams like the San Francisco 49ers coming out for LGBT equality, ESPN magazine decided to include a gay marriage question in a recent poll of professionals from all four major U.S. sports, baseball, basketball, football and hockey.
The findings show that a majority, 59.3%, of the 62 anonymous players asked support same-sex marriage, most of whom are in the National Hockey League. A majority of baseball and basketball players, however, voted no.
On a related "culture wars" note, baseball players are the only group in which a majority said they are pro-life.