Susan Stanton, who was at the center of controversy after being fired in March 2007 as Largo, Florida City Manager after disclosing that she was in the process of making a gender identity transition, has been hired as City Manager of Greenfield, California, SDGLN reports: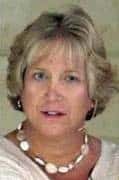 The Greenfield City Council voted unanimously Tuesday night to name Susan A. Stanton as city manager.
She will take over on Nov. 12.
Ahead of the Greenfield vote, Mariana Luna of Salinas Valley Pride Celebrations applauded the city for its decision to consider Stanton for city manager.
"I think it's great … (but) I don't think her gender matters," Luna told thecalifornian.com. "I don't think that should be a reason to discriminate. If she's able to do her job, it wouldn't matter if she's female or male."