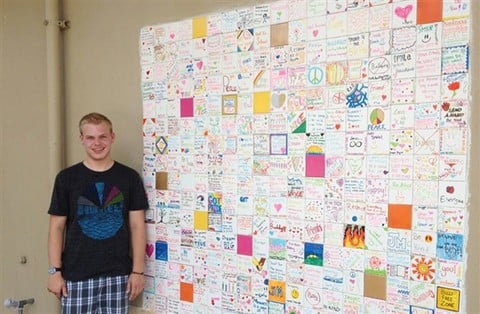 This will be more bad publicity for the Boy Scouts of America – and perhaps that bad publicity will make them finally shift their policies toward inclusion. From NBC News:
Ryan Andresen had recently completed the requirements to earning his
Eagle Scout award, including a "tolerance wall" for victims of bullying
like himself, but his Scoutmaster would not sign off on honoring him
with the Boy Scouts' highest ranking because he is gay, his mother said.

The
Boy Scouts of America have a longstanding policy denying membership to
gay leaders and Scouts, which they reaffirmed earlier this year after a
two-year confidential review of the controversial ban. Andresen's
father, Eric, resigned after the Troop 212 Scoutmaster in Moraga,
Calif., confirmed Tuesday night that Ryan wouldn't get the award, Karen
Andresen told NBC News.
Now 17-years old, Ryan has been a Scout since he was 7-years old, his mother said, and this rejection "is sending Ryan the message that he's not a valued human being". She went on, "I want Ryan to know that he is valued … and that people care about him." Hear, hear!
The image above, by the way, is of Ryan in front of the "tolerance wall" he made with nearly 300 elementary school children.