A California counseling student named Aaron Blitzer claims he was
"cured" of his gay desires by "ex-gay" reparative therapy, wants to spread the practice as his career, so now he's suing the state to overturn their recently passed law banning the notably harmful therapy for minors.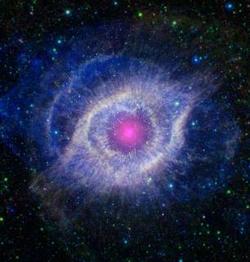 This picture of the Helix Nebula is NASA's image of the day.

Check out the interview our friends from Occupy the Disco did with legendary NYC DJ Honey Dijon.

Country crooner and Nicole Kidman husband Keith Urban loves all the "passion" seen on American Idol. Oh, and he thinks Randy Jackson is "the craziest."

As NBC's hit sitcom 30 Rock begins its final season, AfterElton compiled its gayest moments.

This is old, but I haven't seen it anywhere and it's worth a look because it's so ridiculous. An anti-gay activist in Maine claims marriage equality leads to socialism. "Eleven other countries have passed gay marriage: Argentina, Belgium,
Canada, Denmark, Iceland, Netherlands, Norway, Portugal, Spain, South
Africa and Sweden," writes Erick Bennett. "Passing gay marriage is not the only thing they have in common: They
are also ranked the most socialist countries on earth. So what does
socialism have to do with same-sex marriage?"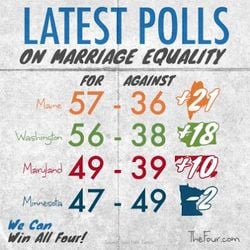 Marriage numbers.

There are now officially one billion people on Facebook.

An estimated 47,000 women die while getting unsafe abortions each year.

Karl Frisch breaks down the numbers on equality-related laws, and reminds the presidential candidates that gay and lesbian people, particularly parents, are voters too and concerned with issues other than just marriage: "With so much at stake for LGBT people and numerous historic electoral
wins on the horizon this fall, shouldn't President Obama and Mitt
Romney have a frank discussion about issues important to LGBT Americans
and their families?"

In other number news, about 30,000 people are expected to attend Disneyland's 15th annual gay day this year.

Al Gore blames President Obama's poor debate performance on Denver's altitude, which is plausible.

Problematizing Johnny Depp as Tonto.

Logan Lerman chats about The Perks of Being a Wallflower with Jimmy Fallon.

The men of Dieux du Stade. [Link FIXED and not work friendly.]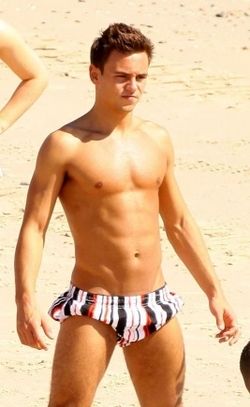 British diver Tom Daley recently romped around the beach and looks as good dry as he does wet. Well, almost.

Francois Lebel, mayor of Paris' 8th district, has come out against gay marriage there, saying that allowing same-sex nuptials would open the door to bestiality and the such: "Why [if gay marriage passes] would the legal age for marriage be maintained? And why forbid
marriage between close relations, paedophilia or incest which are all
still common currency in the world."

Which LGBT people oppose marriage equality? "Only 20% of LGBT respondents self-identify as Republicans but 51% of
LGBT people opposed to marriage equality are Republicans. Looking at it
another way… while only 9% of LGBT Democrats oppose
marriage equality, 35% of LGBT Republicans oppose it."

Well, at least Joe Biden thinks President Obama did a good job during the debate: "I thought the president did a great job last night making clear that our country faces the starkest choice in my memory."

Nicole Kidman as Princess Grace.