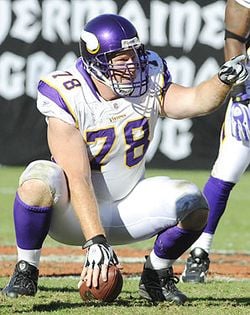 BY SAM GREISMAN
A look back at today's top stories
WINGUTTERY
Last month Baltimore Raven linebacker Brendon Ayanbadejo made headlines for his unwavering support of marriage equality. Well today, Ayanbadejo's Baltimore teammate and former Vikings player Matt Birk spoke out with the opposite sentiment. In an op-ed for the Minneapolis Star-Tribune he writes that not all NFL players want to "redefine marriage".
This weekend California Gov. Jerry Brown signed a bill into law that bans barbaric "ex-gay" therapy for minors. Today, CNN's Brooke Baldwin invited an "ex-gay" therapist on her show where she grilled the wacko about his claims that therapy saved him. 
**
MARRIAGE EQUALITY
The Supreme Court again took no action today regarding Prop 8 and DOMA cases. We will have to keep waiting to find out what the Supreme Court's decision is about these important cases. In good news, proponents of same-sex marriage in the state of Maine hopefully won't have to wait beyond November to achieve victory as a referendum in favor of marriage equality is currently winning easily in the polls. 
There is currently a referendum on the ballot in Minnesota that would limit marriage to between a man and a woman and the NOM-backed group hoping to pass the amendment has a new ad out that claims marriage was made by God. 
**
ELECTION 2012
Steve Barton, a survivor of the Aurora shooting, has released a powerful video demanding a plan for gun control from both Mitt Romney and Barack Obama. 
Rep. Nancy Pelosi's opponent John Dennis has a new ad out. It answers the age old question of what would it look like if Nancy Pelosi wanted to eat everybody.
**
ENTERTAINMENT
Dexter and Homeland returned last night (thank God!). Check out the full episodes here!
DTLA, which is a new gay scripted series by one of the Executive Producers of The L-Word, has found a home at LOGO. Take a look at the trailer here!
Adele will be performing the theme song for the new James Bond film, Skyfall, which is due out in November. A clip of said theme leaked earlier today.

The Pet Shop Boys released a video for their new single "Leaving" today. Take a peek here.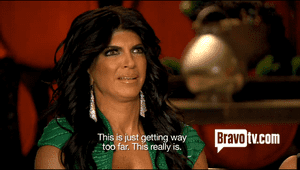 **
FUN VIDEOS
Part one of the reunion for The Real Housewives of New Jersey was last night and after all the yelling was over, we got a sneak preview of the truly terrifying craziness that's in store for part two. Speaking of out-of-control animals, this is what you should do if you need to get a giant Black Bear off of your porch.