Remember Viki Knox, the New Jersey teacher who came under fire last September for calling homosexuality a "perverted sin" that "breeds like cancer" and attacking a school display recognizing Lesbian Gay Bisexual and Transgender History Month?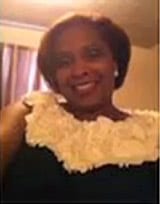 She has resigned amidst a tenure charge case brought by the Board of Education, the Star-Ledger reports:
Knox, 51, a tenured special education teacher, submitted her resignation over the summer, the attorney, James Plosia, said. He would not comment further, saying only that "settlement talks are under way."
The board met with Plosia in closed session last night to discuss the matter but no action was taken.
A 21-year teaching veteran who has worked in Union since 2000, Knox previously said in court filings that she plans to seek a disability pension due to a back injury and on "psychological grounds." She filed papers for her pension on June 7.