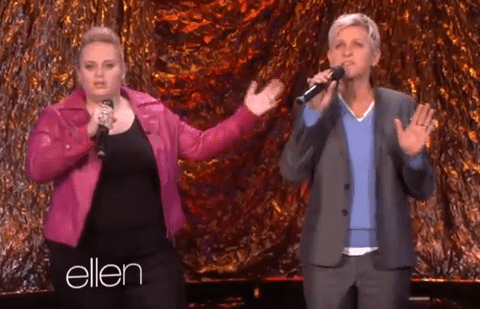 What could make notable lesbian entertainer Ellen DeGeneres say she has a weakness for men? A performance of Salt-N-Pepa's "Shoop" with actress Rebel Wilson, that's what.
Watch the lovely ladies break it all down AFTER THE JUMP. Also, Wilson recently sat down with fellow thespian Anna Kendrick to promote their new comedy Pitch Perfect.
Watch that hilariously ad-libbed chit-chat AFTER THE JUMP, as well, because you deserve a laugh.