Here's some election day info and resources that might be helpful tomorrow regarding the marriage measures in Maine, Maryland, Minnesota, and Washington. Thanks to Freedom to Marry for much of it.
Towleroad will be doing a liveblog starting at approximately 6:30 tomorrow night. Towleroad's former political director and current candidate for New York City Council Corey Johnson will be joining us.
PPP: Maine's referendum to legalize gay marriage is leading for passage by a 52/45 margin, numbers virtually unchanged from 52/44 in our last survey. What we've found historically with these gay marriage ballot measures though is that undecided voters tend to end up voting anti-gay so if I had to guess this is something more like a 52/48 advantage and at that point it can go either way- this is likely to be a pretty close vote.
Polls open between 6 and 8 am and close at 10:00 (EST). Municipalities of less than 500 can open any time between 6 and 10am. Mainers should check with their local municipality to determine exactly when their polling location opens. No matter what though, all locations close at 8. Maine's Secretary of State has up to 20 days to verify election results, the governor has 10 days to do so, and then there is a 30 day wait period for the law to go into effect. The earliest possibility would be Dec. 7, 2012 (30 days after the election), the latest would be Jan. 6, 2013 (60 days after the election).
Twitter for Mainers United: @MainersUnited
Hashtags: #YesOn1
Goucher College: "Fifty-five percent of residents support allowing same-sex couples to marry legally in Maryland;39 percent oppose it. When asked their opinion on the effects that legalizing same-sex marriage would have on society in general, 64 percent indicate that it would have either '"no effect,' or itwould 'change society for the better.' Thirty-two percent say it will 'change society for theworse.'"
Polls open at 7am and close at 8pm (EST). IF passed, would take effect January 1, 2013.
Twitter for Marylanders for Marriage Equality: @MD4Equality
Hashtags: #VoteFor6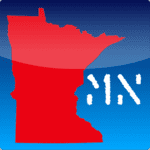 MINNESOTA: Vote NO on the marriage amendment
Polling hours: Polls open between 7 and 8 am and close at 8pm. Smaller munipalities may not open until 10am. (CST)
If passed, when would the law take effect? N/A– if the amendment passes, marriage will still be illegal in Minnesota.
NOTE: All abstaining votes on the constitutional amendment will count as "no" votes. For instance, if a voter casts their vote in the Presidential election but does not vote either way on the marriage amendment, their vote will count as a no. For a constitutional amendment to pass in Minnesota, it must receive more than 50% of all ballots cast in the election.
Most recent polling:
PPP: The more interesting findings on our final Minnesota poll deal with the state's high
profile amendments to ban gay marriage and require voter identification. We find both
narrowly trailing. 45% of voters say they'll vote for the gay marriage ban, compared to
52% who are opposed to it. And 46% say they'll support the voter ID amendment to 51%
who are opposed.
The marriage amendment is trailing because of a massive generational divide. Seniors
support it by a 57/40 margin but every other age group opposes it, including a 36/62
margin against it among voters under 30. Republicans support it (79%) and Democrats
oppose it (76%) in almost equal numbers, but independents tip the balance by opposing it
41/55.
Twitter for for Minnesotans United for all Families: @MN4AllFamilies
Hashtags: #VoteNO; #MNUnited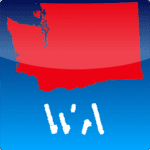 WASHINGTON: Approve Referendum 74
Polling hours: Washington is a completely mail-in ballot state. All ballots must be postmarked by Tuesday 11/06.
Insight on how/when results will be reported: "As few as 40% and as much as 60% of the vote is expected to be tallied and announced. Most counties will release their initial vote totals in one batch on election night. It is very unlikely that the Referendum 74 outcome will be known on election night.
If passed, when would the law take effect? December 6, 2012.
Support for Referendum 74 is under 50 percent, and the measure to legalize same-sex marriage enjoys only a narrow four-point lead, according to a new statewide Elway Poll released on Wednesday.
Ref. 74 leads 49-45 percent in the poll, with a small sliver of undecideds — who often break "No" in statewide elections.
Twitter for Washington United for Marriage: @WA4Marriage
Hashtags: #WA4M; #Approve74; #VoteLove