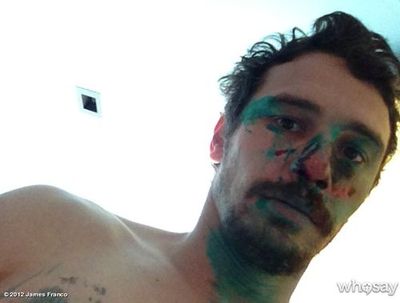 PHOTO OF THE DAY: James Franco gets creepy with some body paint.
BY SAM GREISMAN
A look back at today's top stories
ELECTION 2012
There is just one day left until Election Day and while Nate Silver's confidence in Obama continues to grow, he now gives the President an 86 percent chance of victory. Voter suppression cases are springing up like wildfire all over the big swing states. Why should everyone have the chance to vote, conservatives wonder?
If you're gay and for some reason thinking of voting for Mitt Romney tomorrow, this filmmaker has something to say to you.
**
GAY NEWS
Check out this very powerful and moving short film that highlights the massive inequalities between straight and gay families. For some reason Jesse Tyler Ferguson has fans on his Facebook who are anti-gay. Well he recently hit the unfriend button on them all.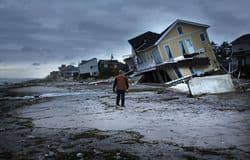 Aside from the outcome of the Presidential race, we will also find out the outcome of four marriage equality related ballot measures  tomorrow. Here is an update on how the pro-gay marriage ballot in Maryland seems to faring. The activist group Full Frontal Freedom also has a video out displaying why marriage equality is so incredibly necessary.
**
IMPORTANT NOTE
New York City's Rockaway Beach was one of the areas most strongly effected by last week's superstorm. They desperately need our help. Check here for information on how you can help with relief efforts.
**
VIDEOS OF THE DAY
It's that time of year again, in which Jimmy Kimmel gets parents to make their kid's worst nightmares come true.
Also on a COMPLETELY different note, who knew that veganism had such potent sexual side effects.