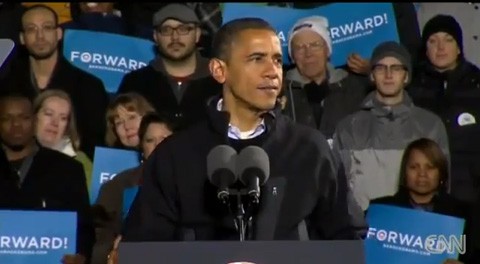 Wiping an occasional tear from his eye, President Obama said good-bye to the campaign trail yesterday in Des Moines, Iowa, a few blocks from the state capitol, thanking the supporters who have worked hard to re-elect him.
Watch, AFTER THE JUMP…
Get out there and VOTE today, everybody! And join us tonight at 6:30 pm for our liveblog.