The man accusing Kevin Clash, the voice of Sesame Street's Elmo, of inappropriate sexual contact when he was 16, has recanted those allegations, TMZ reports: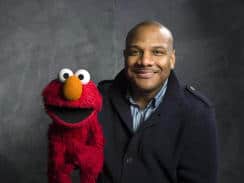 The accuser's lawyer just released a statement saying, "[The accuser] wants it to be known that his sexual relationship with Mr. Clash was an adult consensual relationship. [The accuser] will have no further comment."
It's unclear why the accuser suddenly changed his story … but sources close to the situation tell TMZ … the accuser's attorney had been meeting with Clash's attorney as recent as an hour ago, discussing a financial settlement and 6-figures were on the table.
Said Clash in a statement: "I am relieved that this painful allegation has been put to rest. I will not discuss it further."