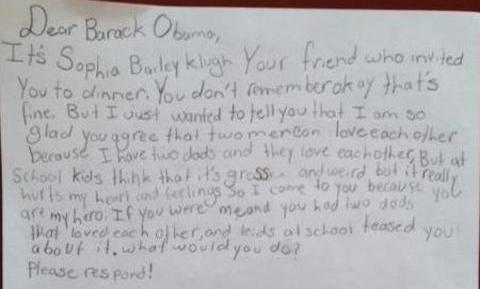 Abby Evans has company in the cute little politicos brigade: Sophia Bailey Klugh.
Via Huffington Post comes this letter from Klugh, a 10-year old girl with two fathers who adores President Obama and asks his advice on what to do about kids who make fun of her.
"What would you do?" she asks. Hopefully she'll get a response.
See the entire letter, including her illustration of her fathers, daddy and popi, AFTER THE JUMP.