Sesame Street Workshop has announced the resignation of Kevin Clash, voice of the Elmo muppet: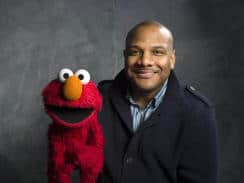 Sesame Workshop's mission is to harness the educational power of media to help all children the world over reach their highest potential. Kevin Clash has helped us achieve that mission for 28 years, and none of us, especially Kevin, want anything to divert our attention from our focus on serving as a leading educational organization. Unfortunately, the controversy surrounding Kevin's personal life has become a distraction that none of us want, and he has concluded that he can no longer be effective in his job and has resigned from Sesame Street. This is a sad day for Sesame Street.
The statement appears to be a response to new allegations from a second accuser.
The accuser — who is now in his 30s — has filed a lawsuit against Clash … claiming the two met on a gay phone chat line back in 1993 … when the accuser was 15 years old and Clash was 32.  In the suit, the accuser reveals his name — Cecil Singleton.
Among the allegations, Singleton claims, "[Clash] trolled gay telephone chat line rooms to meet and have sex with underage boys."
In the lawsuit, filed in federal court in NYC, Singleton claims Clash "groomed [the accuser] to gain his trust by, among other things, taking him to nice dinners and giving him money." Singleton claims while Clash was featured on "Sesame Street," he was "preying on teenage boys to satisfy his depraved sexual interests."
Earlier this week, Clash's first accuser Sheldon Stephens, said he was pressured into a settlement and wanted to recant his recantation, saying he didn't lie.