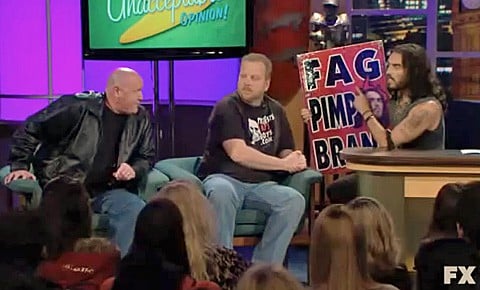 Russell Brand brought two members of Fred Phelps' Westboro Baptist Church to his show to explain their anti-gay hate.
BRAND: "Have you considered that the Bible, like all religious doctrine, may be allegorical and symbolic to direct us toward one holy entity of love, as opposed to a specific litiginous text to direct the behavior of human beings? The Bible wasn't literally written by a cosmic entity. It was written by people."
WBC: "It was written by the holy spirit."
BRAND: "The holy spirit ain't got a pen!"
Watch, AFTER THE JUMP…
(h/t jmg)