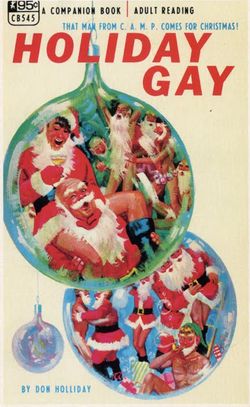 If you read one thing at the New York Times today, make it Maureen Solomon's "Coming Out by Christmas Card," a piece in which she weighs the uncertainty she felt about "outing" her son by using a picture of him in a Lambda Legal t-shirt as they family holiday greeting.
An excerpt:
…In talking with Sean recently, I learned that even our loose and
deferential policy seemed somewhat stiff and formal to him, lacking the
organic quality of casual conversation where mentioning that my son is
gay comes up somewhere between comparing the cost of braces and debating
presidential politics. He recognizes, like the brightest civil rights
trailblazers, that true progress is made not only in grand gestures, but
in mundane moments that almost imperceptibly telegraph the many
versions of normal we should all embrace.

Like a family photo with a gay kid in it.
Amazing.