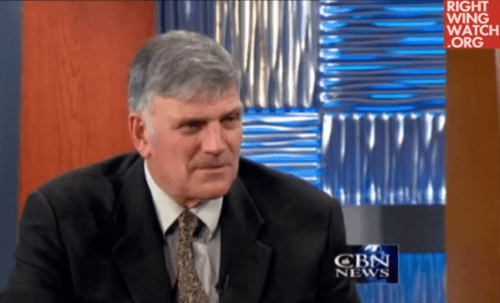 Franklin Graham, the evangelical leader famous for being the son of Billy Graham, offered up some standard conservative fear-mongering about President Obama's second term and increased support for marriage equality during an interview with CBN's David Brody.
Basically he believes Obama's reelection proves the nation "turned our back on God" and same-sex nuptials are an assault on family because "[it] takes the family away and there is no way you can have a family with two females or two males, if you just think biologically how God made us our plumbing is completely different."
To correct our course, he says, "we need someone like a Jerry Falwell to come back and resurrect the Moral Majority movement." How very retro.
Watch Graham's remarks, via Right Wing Watch, AFTER THE JUMP.