Some welcome news from Maryland from Attorney General Doug Gansler, via the Washington Blade: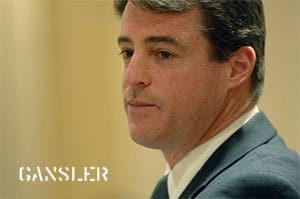 He wrote in a 19-page opinion that clerks can begin to issue marriage licenses to gays and lesbians as soon as Dec. 6, as long as they don't take effect until the same-sex marriage law takes effect at the start of the new year. A 1999 law states a marriage license is not valid until 6 a.m. on the second calendar day after a clerk issues it.
Gansler concluded this requirement does not "expressly prohibit licenses becoming effective after that time."
"Although there is a legal reason why same-sex couples cannot be licensed to marry before midnight on Jan. 1, 2013…, there is no such legal reason why they should not be licensed to marry at any time after the moment the law takes effect," he wrote.
Said a spokesperson for Governor O'Malley:
"We think it is a thorough and well-reasoned opinion," David Rocah, staff attorney for the ACLU of Maryland, said. "We expect that, in line with the opinion, county clerks throughout the state will quickly begin accepting applications for marriage licenses, and will start issuing the licenses after December 6, with a January 1 effective date. There are many people who have literally waited a lifetime to get married, and they should not have to wait any longer than necessary after Dec. 31 to do so."