In a ruling in Sevcik v. Sandoval made public late yesterday, Judge Robert C. Jones, a George W. Bush appointee, found Nevada's laws limiting marriage to two people of the opposite sex are Constitutional. Among Jones's reasons for the ruling are that gay people are not able to procreate, they are not a politically powerless class, and that gay people having the freedom to marry would actually scare straight couples from entering the institution.
Read the full ruling, AFTER THE JUMP…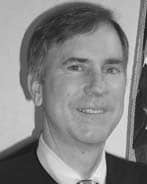 Writes Buzzfeed's Chris Geidner:
Jones ruled that prior Supreme Court precedent—a 1972 case, Baker v. Nelson, that denied a same-sex couple's marriage claim as lacking any "substantial federal question"—controlled his decision. Even if not, he ruled that the "exclusion of same-sex couples from the institution of civil marriage" was constitutional "[b]ecause the maintenance of the traditional institution of civil marriage as between one man and one woman is a legitimate state interest."
In reaching his decision, Jones found that a classification like Nevada's marriage law, which distinguishes between heterosexual and homosexual people (his analysis did not address bisexuality), should not be viewed with additional scrutiny, as are laws that distinguish based on sex or race. The analysis, made as part of challenges claiming a violation of the Constitution's equal protection guarantees, asks whether the group claiming discrimination under the law has experienced a history of discrimination and continues to face levels of political powerlessness.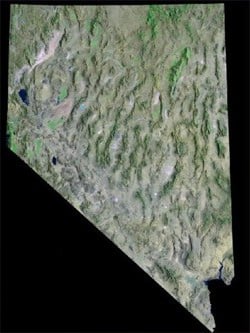 Writes Chris Johnson at the Washington Blade:
Among the reasons why Jones, a Mormon who attended Brigham Young University, finds gay couples lack a constitutional right to marry is a rational basis for the government to preclude couples who can't bear children from marrying:
"Human beings are created through the conjugation of one man and one woman. The percentage of human beings conceived through non-traditional methods is minuscule and adoption, the form of child-rearing in which same-sex couples may typically participate together, is not an alternative means of creating children, but rather a social backstop for when traditional biological families fail. The perpetuation of the human race depends upon traditional procreation between men and women. The institution developed in our society, its predecessor societies, and by nearly all societies on Earth throughout history to solidify, standardize, and legalize the relationship between a man, a woman, and their offspring, is civil marriage between one man and one woman."
Moreover, Jones determines that straight couples may be disinclined to marry if same-sex couples were allowed to enter into the same institution, which would result in additional societal problems:
"Should that institution be expanded to include same-sex couples with the state's imprimatur, it is conceivable that a meaningful percentage of heterosexual persons would cease to value the civil institution as highly as they previously had and hence enter into it less frequently, opting for purely private ceremonies, if any, whether religious or secular, but in any case without civil sanction, because they no longer wish to be associated with the civil institution as redefined, leading to an increased percentage of out-of-wedlock children, single-parent families, difficulties in property disputes after the dissolution of what amount to common law marriages in a state where such marriages are not recognized, or other unforeseen consequences."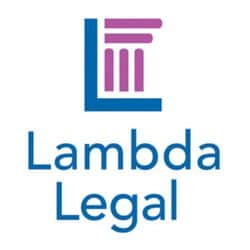 Lambda Legal Staff Attorney Tara Borelli issued the following statement:
"This is not the end of this fight. We will appeal and continue to fight for these loving couples, who are harmed by Nevada's law barring marriage for same-sex couples. By forbidding same-sex couples' access to marriage, the State brands them and their children as second-class citizens. This entire decision rests on the ridiculous premise that a 'meaningful percentage of heterosexual persons' will decide not to get married if same-sex couples can. Not only is this not true, but it is settled law that the government is not allowed to cater to private biases — which is all that imagining that 'some couples won't join this club if those people are admitted' amounts to. We are confident this ruling will be overturned on appeal to the Ninth Circuit Court of Appeals."
The lead plaintiffs in the case are Beverly Sevcik, 74, and Mary Baranovich, 76, of Carson City, who have been together for nearly 41 years, raising three children and now the proud grandmothers of four grandchildren.  The other plaintiffs are: Antioco Carrillo and Theo Small of Las Vegas, who have been together since 2006; Fletcher Whitwell and Greg Flamer of Las Vegas, who have been together for 14 years and adopted a baby girl together; Karen Goody and Karen Vibe of Reno, who have been engaged since 2005; Mikyla and Katie Miller of Reno, parents of a newborn baby girl; Adele Terranova and Tara Newberry of Las Vegas, who are raising two children; Caren and Farrell Cafferata-Jenkins of Carson City, who have been together for 15 years and are raising two sons; and Megan Lanz and Sara Geiger of Las Vegas, who have been together since 2005 and have a daughter.
Read the full ruling, AFTER THE JUMP…