Some late updates on Uganda's so-called "kill the gays" bill.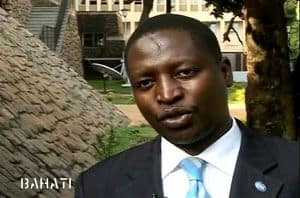 According to
a notice sent late yesterday from Uganda's Civil Society Coalition on Human Rights & Constitutional law:
The Anti-Homosexuality Bill was upgraded to Item No. 1 on the Order of Business to Follow
of the Ugandan Parliament which means it may be tabled in a matter of hours from now.
The Coalition today requested and obtained the version of the Anti-Homosexuality Bill
which is going to be tabled as the Anti-Homosexuality Bill 2012. It is clear that none of
the provisions have been changed from those of the Anti-Homosexuality Bill 2009. It is
still the "Kill the Gays Bill'! The report of the Legal & Parliamentary Affairs Committee
has still not been released.
It is therefore the Coalition's assessment that now is the time for all of us to be as loud
as we can in our condemnation of the efforts to pass the Bill.
There are other reports from the AP that a new version of the proposed legislation doesn't contain the death penalty:
Parliamentarian David Bahati said the bill, which is expected to be voted on next month, had "moved away from the death penalty after considering all the issues that have been raised."
"There is no death penalty," he told The Associated Press.
Bahati said the bill now focuses on protecting children from gay pornography, banning gay marriage, counseling gays, as well as punishing those who promote gay culture. Jail terms are prescribed for various offenses, he said, offering no details. The most recent version of the bill hasn't been publicly released.
There may be more news on this today and will bring it to you as it develops…
As we noted yesterday, there is a protest today at noon in NYC at the Uganda House.