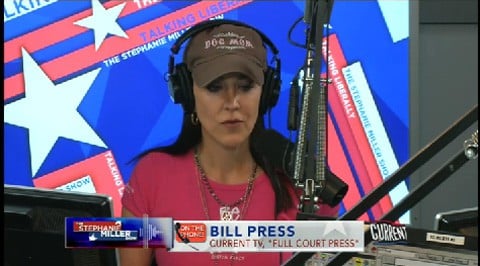 Yesterday Stephanie Miller angered a lot of listeners to her radio show after allowing Major George Hood of the Salvation Army to blatantly lie after she asked him if the organization is anti-gay.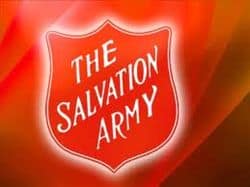 Listen to the announcement on her radio show, AFTER THE JUMP…
She also issued a statement:
Monday on my Current TV program Talking Liberally, broadcast simultaneously on my national radio program, The Stephanie Miller Show, I announced that my friend and colleague Bill Press and I were launching a three-week competition to raise money for the Salvation Army to help Americans in need.
This was in conjunction with an advertising buy by the Salvation Army on Current TV. We all thought that we were doing something positive in the spirit of the holiday season.
Where I screwed up was in not doing more research about the Salvation Army's long and checkered history involving LGBTQ people and our issues. I sincerely apologize for that.
When I returned from the Thanksgiving holiday, I learned a lot more — much of of it from friends like John Aravosis at America Blog and Michelangelo Signorile at Sirius OutQ — and I decided that, effective immediately, Talking Liberally and The Stephanie Miller Show would no longer be a part of the Salvation Army's Online Red Kettle Campaign.
Please understand that I do believe the Salvation Army does much good work in the world and I also believe in redemption. I sincerely hope they will change their mission statement and policies regarding the LGBTQ community and I am very willing to continue that dialogue with them.
Through yesterday, your generosity has raised $1,150 for the Salvation Army in the Stephanie Miller Red Kettle.
I am now going to personally match that amount with a donation to the Trevor Project, whose work and mission I can endorse without any reservation. The Trevor Project provides crisis intervention and suicide prevention services to LGBTQ youth.
As always, I am grateful to my viewers and listeners for holding me to the high standards that I always try to set for myself.
Love,
Stephanie
Listen (and watch), AFTER THE JUMP…
And here's the video: