Mitt Romney's campaign canceled all their credit cards
after the failed presidential hopeful conceded the race to President
Obama. Many staffers, caught unaware, were left stranded: "Aides taking
cabs home late that night got rude awakenings when they found the credit
cards linked to the campaign no longer worked."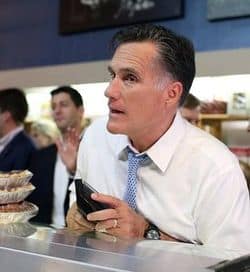 Secret Service were notified early Wednesday that their time guarding Mitt Romney had come to an end. "Javelin, Jockey details, all posts, discontinue," read the command text.
Anti-gay Muslim and Christian activists protested in Monrovia, Liberia, today to ban all gay and lesbian activities there.
Did Paula Broadwell's husband write to Chuck Klosterman at The Ethicist to ask for advice about how to handle her affair with David Petraeus?
Raise your hand if you wish Becks had taken you and not wife Victoria to see Barbra Streisand perform.
Is it gauche to ask wedding guests to donate to marriage equality causes in lieu of gifts?
The DC Eagle is closing.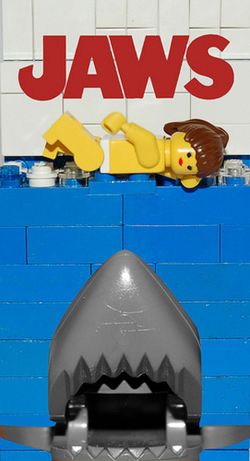 Liam Neeson, Will Ferrell and Alison Brie have all signed on for the Lego movie.
This is what happens when you buy an "iPad" from a gas station.
Baby tiger and chihuahua find love in a hopeless place.
May we all age as well as Daniel Day-Lewis.
Brian Brown and his mob at the National Organization for Marriage want to make equality-supporting Starbucks "pay a price" in the Middle East. "Their international outreach is where we can have the most effect,"
Brown said during a conference call with his minions. "So for example, in Qatar, in the Middle East, we've begun
working to make sure that there's some price to be paid for this. These
are not countries that look kindly on same-sex marriage. And this is
where Starbucks wants to expand, as well as India. So we have done some
of this; we've got to do a lot more."
Lindsay Lohan has decided not to sit down for an interview with Barbara Walters.
Eugene Delgaudio, the Virginia conservative who used a gay couple's wedding picture to campaign against Colorado State Sen. Jean White and propagandize against marriage equality, is being investigated for allegedly using public resources and employees to fuel his anti-gay crusade.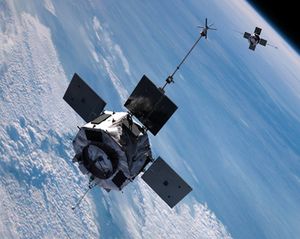 This is what the Earth sounds like. PBS explains: "Physicist Craig Kletzing, a professor at the University of Iowa, and his
colleagues at NASA recently recorded the clearest example yet of this
chorus from the Radiation Belt Storm Probes, a pair of satellites
surveying the radiation fields that envelop the Earth. Just days after
the satellites' launch, they were beaming back high-resolution data that
matches the quality of CD audio."
President Obama is officially the winner in Florida, collecting the state's 29 electoral votes and bringing his total to 332 over Romney's 206.
Nate Silver says GOP still has an electoral disadvantage for next two election cycles at least. "States like Wisconsin, New Hampshire and Iowa are overwhelmingly white – but also highly educated, with fairly progressive views on social policy. If Republicans moderated their tone on social issues, they might be more competitive in these states, while regaining ground in Northern Virginia and in the Philadelphia suburbs," says the statistician.