Crowd of 300 sexually assaults three women in Tahrir Square in Cairo.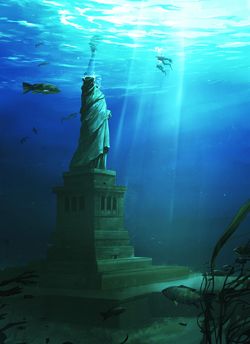 Is this the end? And should NYC officials be planning for a future tsunami?

Chris Brown deletes Twitter account after offensive exchange with female comedy writer.

Mr. Gay Namibia stripped of crown: "It has come to the attention of the Mr Gay Namibia organisation that Mr Wendelinus Hamutenya , the former title holder of the Mr Gay Namibia 2011 title, is accused of unbecoming conduct. Due to the gravity of the accusations against him the Mr Gay Namibia organisation had no alternative but to suspend him with immediate effect on November 24 2012, pending the outcome of the investigation."

NYPD reopen case: "Marsha P. Johnson was the transgender performer and activist whose body was found in the Hudson in 1992, the police deciding it was a suicide, as various observers reacted in deep suspicion, certain there was more to the story."

Trump's kids reportedly told him to cool it on the Obama-bashing: "'The three of them met and went to see their dad in his Fifth Ave. office. They showed a lot of respect, but told him he's worked too long and too hard to build up the reputation he has. They understand completely he's always been outspoken and that he likes attention, but this is too much,' says a source who knew about the mid-October meeting."

Twitter had a strong reaction to Lindsay Lohan's Liz & Dick.

Cleveland crowd cheers Macklemore's call for equal marriage in concert.

Gay couple to reopen NYC's iconic restaurant Tavern on the Green, face charges of nepotism: "The partners, who for 15 years have owned Crêperie Beau Monde and L'Etage 624, a restaurant and lounge in Philadelphia, were described as novices compared with New York City-based rivals such as veteran caterer Great Performances. Some newspaper articles suggested that the pair won the 20-year lease through connections—Mr. Caiola's sister is married to Mayor Michael Bloomberg's former deputy mayor, Kevin Sheekey, who is now a top executive with Bloomberg LP."

Naked dude mounts London statue.

Shangela discusses her Glee appearance: "A little less than four years ago I stepped onto a small stage at West Hollywood's Here Lounge to compete in the amateur drag contest. For my 'Single Ladies' performance, I was wearing a borrowed wig and a one-piece swimsuit from Ross onto which I had hot glued rhinestones the day before."

Gay man likely to become San Diego City Council president.

Celine Dion accepts the cutest award ever.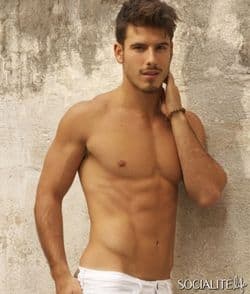 Male model fix: Lucas Bernardini.

Man-made ocean acidification causing animals to dissolve in southern waters: "This is actually happening now," says Geraint Tarling of the British Antarctic Survey in Cambridge, UK. He and colleagues captured free-swimming sea snails called pteropods from the Southern Ocean in early 2008 and found under an electron microscope that the outer layers of their hard shells bore signs of unusual corrosion.

VIDEO: A preview of Britney's "Scream and Shout".

Princes Harry and William write letter of support for UK HIV organization: "Terrence Higgins Trust, founded thirty years ago by friends of Terrence Higgins, one of the first people in the United Kingdom to die of AIDS, has been the other constant in this story of our generation. Every day, its inspirational staff and volunteers work ceaselessly to turn the lives of HIV sufferers around. They have prevented countless new infections, supported thousands of people to live healthy lives with HIV, and campaigned tirelessly to gain a greater public understanding of the personal, social and media impact of HIV."