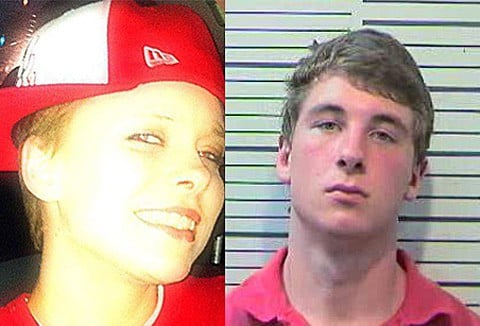 A Mobile, Alabama woman is recovering after being beaten in what family members are calling a bias-motivated assault by her girlfriend's brother, WKRG reports:
A family is seeking justice after they say a girl named Mallory Owens was badly beaten on Thanksgiving day for being gay. They want charges upgraded on her alleged attacker, 18-year-old Travis Hawkins Jr. Hawkins turned himself in Sunday for second degree assault charges, but bonded out the same day.
Owens' supporters believe those charges should be upgraded to attempted murder…
…Her mother told News 5 her daughter was beaten by Hawkins because she is in a relationship with his sister and he does not approve. The family is calling this a hate crime and cannot believe her alleged attacker is walking free.
The assault on Owens was also reported in a widely-distributed Facebook post, with photos of her injuries:
Wrote Facebook user Sonia Mason:
FB FAM; pls contact WEAR & WKRG to immediately give media coverage to the vicious attack on this beautiful 23yr old girl, Mallory Owens in Mobile County, AL! Mallory was an invited guest Thanksgiving Day to her gf fam dinner & brother, Travis Hawkins Jr, has been arrested, charged, and released on bail for ONLY 2nd degree assault! Mallory had experienced a brain bleed, reconstructive facial surgeries, (metal plates due to crushed cheek bones), and skull fractures! This at best was an attempted murder! Mallory deserves justice for the horrific attack & by the Grace of God her long road to recover! It is reported that the accused attackers family stood by, did not intervene, and have threatened the victim family! Pls call the Mobile County prosecutor and demand that this case be addressed!