Some bad news for gay actor Michael Urie: CBS decided his latest television venture, Partners, based on Will & Grace creators Max Mutchnick and David Kohan's real-life friendship, didn't meet the ratings mark and gave it the ax.

The gay conservative group GOProud, in an email called "Unions Killed Twinkies," say they've stocked up and will give one to people who donate at least $50 to their right wing cause. Is it worth it?

David Petraeus' affair is the gays' fault. Because, you know, why not?

Rihanna and Kanye remix "Diamonds".

Baby ducks and kittens make a great match.

University of Michigan professor and author David Halperin discusses his new book, How To Be Gay. Part of the book looks at why gay men often celebrate certain types of celebrities, like Lady Gaga. Says Halperin, "What my analysis implies is that one way to explain gay male culture's investment in some of these figures is to say that gay culture is responding to certain hierarchies of gender and sexuality that pervade the cultural field."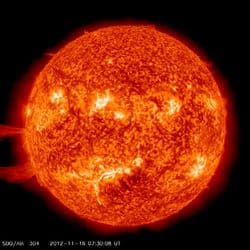 The sun has been exceptionally gassy this week.

At least 42 Palestinians and 3 Israelis have been killed in the increasingly violent and worrisome conflict between the two sides.

The White House says Israel "has the right to defend itself".

Take a listen to Will.i.am and Britney Spears' new single, "Scream and Shout".

Zac Efron pumping… his gas.

Gay activists in North Carolina are preparing for a fight to pass employment non-discrimination across the Tar Heel State. Said Stuart Campbell, executive director for Equality North Carolina, "We're going to have to grow the base by creating coalitions and working with folks on the local
level with lots of different communities. We'll be building a movement
that will ultimately lead to a statewide effort."

The Twin Peaks bar in San Francisco's Castro District has been given landmark status.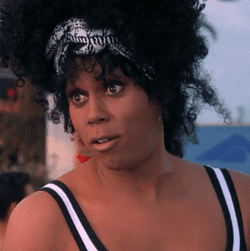 Happy birthday, RuPaul!

The United Nations have until Tuesday to decide whether or not to come out against state-sponsored discrimination against LGBT people.

Rather than getting with the times and learning to accept the fact that there are gay people in this world, Linda Harvey and her conservative group, Mission: America, are trying to boycott all of the companies that scored well on Human Rights Campaign's Corporate Equality Index. From their form letter: "You are highly-rated by the [HRC] as a company supportive of many aspects of the homosexual activist agenda. I am hoping you have done this out of ignorance about the true nature of both homosexuality and the goals of aggressive homosexual advocacy."