90s stars we still know and love today.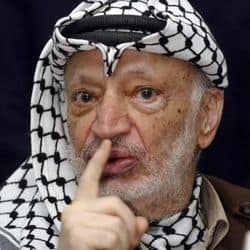 Deceased Palestinian leader Yasser Arafat's remains will be exhumed on Tuesday as officials investigate yet another rumor that the Israelis poisoned him. Great, just what the region needs: the ghost of Arafat hanging over a cease-fire.
Celebrities react to Larry Hagman's death.
A Chicago-area Catholic Church has offered to confirm Lennon Cihak, the Minnesota teenager denied confirmation at his own church after he supported marriage equality on Facebook.
Early reviews for Les Misérables are sensational.
Bush: The Next Generation: "George Prescott Bush, the son of former Florida Gov. Jeb Bush and the nephew of former Texas governor and ex-President George W. Bush, has filed preliminary paperwork to run for office in the Lone Star state in 2014. That leaves the new Bush poised to become a key face in the next generation of Republican politicians."
Umm… "Does being fat make you more jolly?"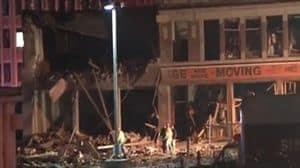 A natural gas explosion damaged 42 buildings, including a strip club, in Springfield, Massachusetts.
Critics are not being kind to Liz & Dick starring Lindsay Lohan. Tim Goodman from The Hollywood Reporter called it "spectacularly bad."
The LA Times profiles Dave Roberts, the first Democrat elected to the San Diego Board of Supervisors in over a decade. "He's also gay and married to a retired Air Force master sergeant. The two are adoptive parents to five former foster children, ages 4 to 17, who call them Daddy Dave and Daddy Wally."
From Monika Johnson's article "Making progressivism last": "Creating progressive infrastructure will ultimately yield decisions that
change our economy and society. For example, I was struck recently when
a relative turned down a lucrative deal because the organization was
enacting anti-gay policies in conducting business. In making this
decision, he took a stand for what he believed in and created a ripple
effect that will influence that business's chances of success."
Michael O'Kane, the editor of the Irish Daily Star, has resigned for his role in the publication of the nude Kate Middleton pictures.
A mural of a shirtless Prince Harry has become a huge attraction for London's Manbar.
The New York Times magazine spent some time with Scott Fahlman, inventor of the emoticon. "In 1982, as a young professor at Carnegie Mellon University, he realized
the need for a symbol to temper the bickering that plagued online
forums. The Internet was just a baby then, and yet already flame wars
raged. Fahlman decided that a smiley face could be useful as a 'joke
marker' (as he called it) to take the sting out of mocking statements or
pranks."
Indiana's Purdue University has big plans for World AIDS Day.
Have Richard III's remains finally been found?