Over the past year we have seen progress in professional sports when it comes to discipline for public displays of homophobia and anti-gay language, ranging from a $100,000 fine for Kobe Bryant, who called a referee a "f**king fag" to a three-game suspension and salary donation to pro-LGBT groups for Toronto Blue Jay Yunel Escobar, who painted an anti-gay slur in his eyeblack during a game.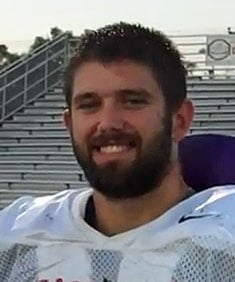 Atlanta Braves pitching coach Roger McDowell was suspended for two weeks, fined, and ordered to undergo sensitivity training after he was seen heckling fans with homophobic language, and when Seattle Sounder Marc Burch mouthed "faggot" on a broadcast earlier this month, Major League Soccer acted swiftly with the same punishment.
This week, Cleveland Browns linebacker Tank Carder used the word "faggot" in an exchange on Twitter and then spewed a series of ugly follow-up tweets.
Said Carder, complaining about people angry at him for using the slur: "Yea, they all gettin butt hurt." He later added, "I don't agree with being gay or lesbian at all, but saying faggot doesn't make me a homophobe, it's just a word."
The Browns issued a statement: "These comments are certainly not reflective of the Cleveland Browns organization, nor do we condone them in any fashion. We have spoken with Tank and have made this very clear to him."
Apparently, that's enough for everyone, including the NFL.
The organization is taking no action, Outsports reports:
NFL spokesman Greg Aiello told Outsports via email:
We were in contact with the club and the club addressed it with the player. Divisive comments of that nature can only be hurtful to many fans and has no place in the NFL. The Browns made clear to the player that it was unacceptable and he issued a public apology.