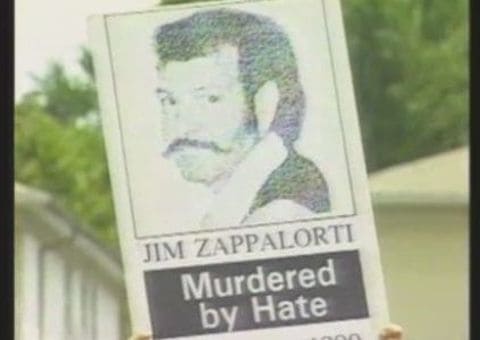 Michael Taylor was denied parole for his role in 1990 murder of 44-year old James Zappalorti here in New York City.
Taylor, then 20 years old, and friend Philip Sarlo, 26 at the time, approached Zappalatori on Staten Island and then slashed his throat because the Vietnam veteran was gay. After killing him, the men robbed his house, stealing, among other things, rosary beads.
NY1 reports that Taylor was sentenced to 23 years-to-life in prison for the heinous crime, one of the first widely publicized hate crimes. Sarlo died in prison in 1997.