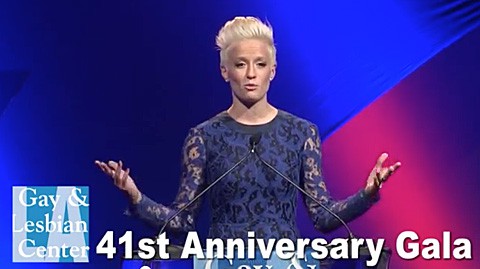 Olympic gold medalist Megan Rapinoe, one of the few out athletes in any sport, accepted the L.A. Gay & Lesbian Center's Board of Directors Award on Saturday at their 41st annual dinner, Outsports reports:
"The longer I've been out, the more stories I've been able to hear from people," Rapinoe told me Saturday. "People come up to me and say, 'you're the reason I came out, you're the reason I realized I was gay.' " Asked how much her profile has grown, she added: "Look at me, I'm the honoree for such a great organization."
Watch her accept the award and talk about her decision to come out, AFTER THE JUMP…
The event raised $700,000 for the Center.