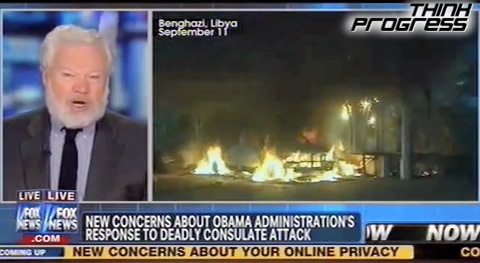 Pultizer Prize-winning journalist and author Tom Ricks delivered a delicious smackdown to FOX News today for hyping the Benghazi attack and operating "as a wing of the Republican Party"…
…after which the interview ended abruptly.
Watch, AFTER THE JUMP…
In related news, UN Ambassador Susan Rice is to meet with Senate Republicans:
Ms. Rice, the president's ambassador to the United Nations and a front-runner to be the next secretary of state, will meet with Senator John McCain of Arizona and two other Republican senators who have excoriated her, saying she provided a misleading account of the attack on the diplomatic outpost in Benghazi, Libya…Also attending the meeting will be Senators Lindsey Graham of South Carolina and Kelly Ayotte of New Hampshire, officials said. Ms. Rice will be accompanied by Michael J. Morell, the acting C.I.A. director.