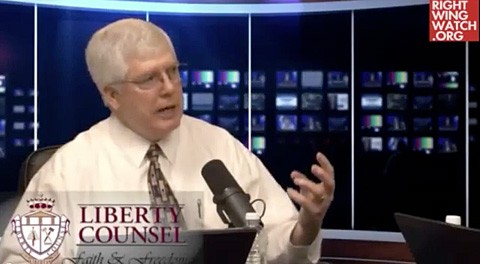 Mat Staver continues the right-wing delusion that it couldn't possibly be changing American values that helped same-sex marriage measures win in four states this election, Right Wing Watch reports:
Staver said that had Romney campaigned on the issue, his support would have gone up as would support for the anti-marriage efforts before blasting conservative pundits who are now saying the GOP needs to distance itself from the social issues culture war, declaring "I'm fed up with people on Fox News, whether it's Sean Hannity or Bill O'Reilly; they think they just know everything."
Watch, AFTER THE JUMP…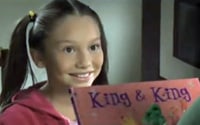 In related news, Buzzfeed's Chris Geidner has an excellent piece up on how the state marriage equality campaigns won this time, overcoming the frustrating meme used to great effect by Frank Schubert during Proposition 8 in ads that were re-used this election cycle, featuring a child talking about how she was taught in school that a "prince married a prince" and that she "can marry a princess."
Geidner details how findings in a confidential report from Third Way helped the state campaigns overcome the right's misleading messaging and find a message that would work with voters, the key element being convincing parents that core values are taught at home and not in the school and giving parents the power to make up their own minds on the subject.
Check out Geidner's must-read piece here.
And watch delusional Staver, AFTER THE JUMP…