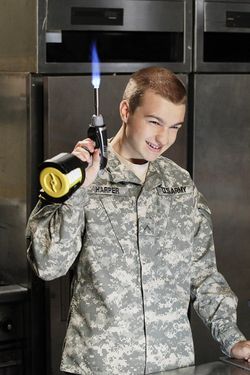 BY SAM GREISMAN
A look back at today's top stories
WINGNUTTERY
NOM's anti-defamation spokesman Damian Goddard went after Vikings Punter Chris Kluwe this week in an ranting video against the equality activist. Speaking of the NFL, yesterday we reported on a group of tweets from Cleveland Browns' linebacker Tank Carder in which he used the word "faggot" and wasn't sorry about it. Today the Browns tried to make it look like they were taking action. BTW, he still isn't sorry. 
A host on Current TV had an official from the Salvation Army on her show last night and neglected to challenge Major George Hood on a bunch of lies about the organization's anti-gay history. Also Pastor John Hagee warns that gays are destroying America's "purity". Color me surprised. 
**
ENTERTAINMENT
Dolly Parton was on Nightline last night and she spent time both denying rumors she is gay and chatting about that time she was in a drag queen contest. 
In what has to be the most bizarre story of the week, born-again Christian Angus T. Jones (the half from Two and a Half Men) has recorded a video in which he blasted the show for being "ungodly" and urged people not to watch it. In case you were wondering the show is still filming and Jones is still under contract.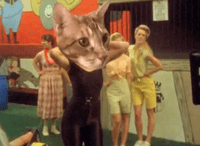 **
VIDEOS OF THE DAY
Cats everywhere today! First a strange kitty-related storm has been forecast for South Florida. And then a giant cat head makes an appearance alongside James Franco in a remake of the final scene from Grease set to an R.E.M. track. 
Also this has to be the most scarring prank of all time. I doubt those people will ever be the same. 
**
REMINDER
December 1st is World AIDS Day. Ari Waldman on why that day is still so important.