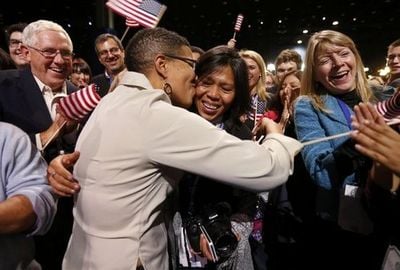 PHOTO OF THE DAY: The best photoset from election night.  
BY SAM GREISMAN
A look back at today's big stories
ELECTION 2012
The Romney campaign has finally conceded that it lost Florida.  Meanwhile Mitt Romney is really really sad. At least he can keep starring at his would be President-Elect website. Is it bad that Romney's sadness gives me so much joy? With Democrats still riding high off their successes on Tuesday night, The Atlantic looks at what an Obama second term will look like.
Jon Stewart takes a looks at Karl Rove's Fox News meltdown. Also Rachel Maddow tells the right wing that it's about time to pop the little bubble they've been living in. 
Joe Biden's first act in his second term as Vice President? Apparently swinging by Pawnee, Indiana.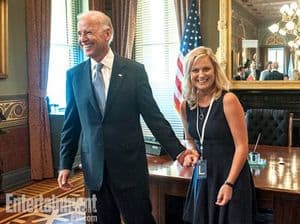 **
GAY RIGHTS
In light of the gay marriage successes on election day, The New York Times says that anti-gay activists need to get on the right side of history. Although for those hoping that marriage equality may be coming to New Jersey, they may have to wait longer than they expected. 
**
VIDEO OF THE DAY