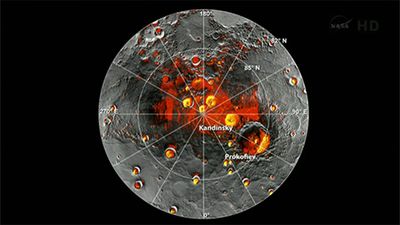 PHOTO OF THE DAY: There is water ice on Mercury. 
SAM GREISMAN
A look back at today's top stories
GAY NEWS
The Supreme Court did not release a decision today regarding DOMA and Prop 8 cases as was hoped. We still may hear from them Monday morning though. Staying on the marriage equality front, there was very troubling news out of Nevada late yesterday where a federal judge (a Bush appointee) upheld the state's law limiting marriage to between a man and a woman. Also Stephen Colbert takes a look at the repercussions of Boeing denying equal pensions to gay couples. 
In recognition of tomorrow's World AIDS Day, gay hook-up site Manhunt will be promoting a drug which is said to reduce the risk of HIV infection. J Crew recognized marriage equality for the first time on its website, featuring a gay couple in its "Wedding Album".
FOLLOW-UPS
Mallory Owens, the Alabama woman who was attacked on Thanksgiving by her girlfriend's brother, has released a statement in which she says she fears for her life. And the NFL has decided not to discipline Tank Carder for his series of homophobic tweets. 
**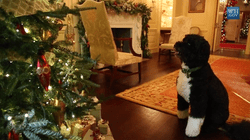 ENTERTAINMENT
Last night Glee went all "Scissor Sisters" on everyone with a little Sarah Jessica Parker thrown in. That is a whole lotta gayness in one room. And Andy Cohen recently headed out for open waters to try to hook a big one. 
Also Girls is back!
**
VIDEO OF THE DAY
Jon Stewart gives his take on the awkwardness of the Romney/Obama White House lunch date. While the President was lunching, the First Dog was making sure Christmas decorations were perfect.