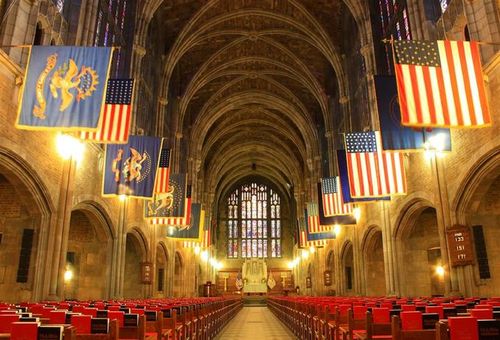 It is a happy weekend for Brenda Sue Fulton and Penelope Dara Gnesin. Not only are they tying the knot, but they're making history as the first same-sex couple to do so in military academy West Point's chapel, USA Today reports. Such an event would have been forbidden under Don't Ask, Don't Tell:
Fulton, a veteran and the communications director of an organization
called Outserve — which represents actively serving gay, lesbian and
bisexual military personnel — confirmed in an e-mail to USA TODAY Friday
night: "We will be the first same sex couple to wed at the Cadet Chapel
at West Point."

The wedding will be the second gay marriage West
Point has hosted. The first was a small, private ceremony last weekend
between two of Fulton's friends in a smaller venue on the campus.
The women would have rather married in New Jersey, where they live, but as we all know, Gov. Chris Christie put personal political ambitions ahead of equality when he vetoed that state's marriage equality bill. The women say they didn't want to wait any longer: Gnesin has triumphed over breast cancer but still suffers from multiple sclerosis.
"It is wonderful for us to celebrate the recognition that New York state
will give our marriage, [but] there is also some regret
that we can't get married in our home state," Fulton told the paper.