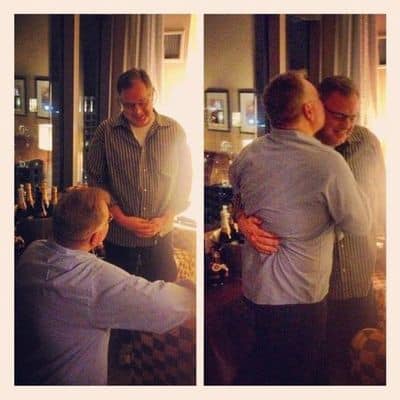 PHOTO OF THE DAY: A gay proposal.
BY SAM GREISMAN
A look back at today's top stories
WINGNUTTERY
Linda Biron, a lawyer in New Hampshire with strong ties to an anti-gay Christian law group, was arrested yesterday on charges of child pornography. Speaking of underage sex; just when it seemed that the sex scandal involving the man who voices Elmo was about to fade away it has come roaring back. The accuser now says that he was forced into recanting his statement and that he wants to recant his recantation. There is something really sleazy about this whole thing.
New GOP golden boy Marco Rubio was recently profiled in GQ and threw a bone to Creationists.
**
GAY NEWS
Two years removed from a landmark case involving gay adoption in Florida, the ACLU checks in with the plaintiffs. In Los Angeles a Republican super PAC plans to spend a ton of money to try and elect Kevin James (not the actor) as the city's first openly gay Mayor.
Electoral warlock Nate Silver talks to The Guardian about being gay.
**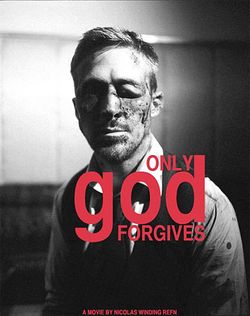 ENTERTAINMENT
In case you missed the American Music Awards last night you can watch all the performances here. Also with the final installment of Twilight dominating the box office this past weekend we are reminded of the most important thing to come out of these films; a shirtless Taylor Lautner.
How Ryan Gosling manages to still look hot with his face totally beaten in is beyond me. And a member of a UK X-Factor boyband just came out. He says he wants to have a career like that of One Direction. Now if one of them would just come out I would have a lot to be thankful for this Thanksgiving.
**
VIDEO OF THE DAY
Nancy Reagan plays barmaid to some gay Republicans. You don't get to say that everyday.