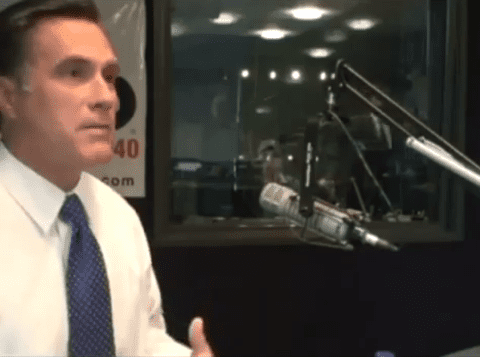 Mitt Romney has studiously avoided getting into the specifics about his religion while on the campaign trail lest he alienate evangelicals still wary of Mormonism.
That all changed during what became a heated exchange during a radio interview in which Romney, apparently upset by an outsider's misunderstanding of Mormonism and its relationship with abortion, starts laying it all out, and gets quite angry in the process.
Watch it unfold AFTER THE JUMP.