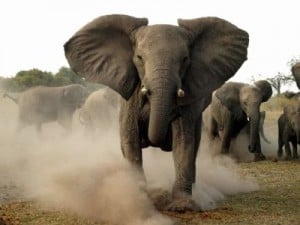 With the dreaded "fiscal cliff" approaching, and Democrats and Republicans still squabbling over what's to be done with the economy, CNN decided to ask Americans what should be done with Democrats and Republicans.
And according to their findings, a slight majority of the nation thinks the GOP needs to mellow out.
…53% say the GOP should compromise more, with 41% saying the Democratic
Party should give up more of the proposals it supports to develop
bipartisan solutions.

"That's due in part to the fact that the Republican brand is not
doing all that well," says CNN Polling Director Keating Holland.

Fifty-three percent of those surveyed say they view the policies of
the GOP as too extreme, up 17 points from two years ago. Only 37% say
they view the polices of the Democratic Party as too extreme.
The same percentage of the public, 53%, believes that when it comes to bipartisan compromise, the GOP should be the party to cave on its demands.