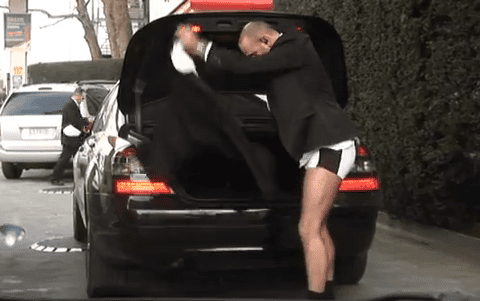 How many ways can we say that newspapers are on the decline? Not too many more. But as a coalition of Belgian newspaper publishers called Newspaperwork proves, there are still clever ways to show the public (and advertisers) how gripping the shrinking broadsheet can be.
The description from their YouTube video, "6 Things You Can Miss While Reading a Newspaper:"
On behalf of Newspaperswork, the marketing platform for all Belgian newspaper publishers, we gave three top advertisers a free ride in a chauffeur-driven car. So that, for once, they could read their newspaper in peace and quiet. And they kept on reading. Despite the fact that we provided more than enough to distract them…
While their point is clear, the execution may be off: for example, some readers may be interested in seeing a chauffeur remove his trousers. Take a peek for yourself AFTER THE JUMP.