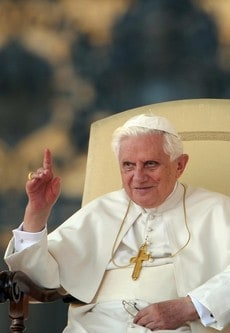 Frans Timmermans is not amused by Pope Benedict's repeated attacks on gay people.
Speaking with RTL News, the Dutch Foreign Affairs Minister wondered how the Pope and his pals at the Vatican claim to respect everyone's uniqueness while simultaneously trying to squash sexual diversity.
"If every person is unique… then why should that unique person not have the right to
stand up for their own sexual orientation?" said Timmermans. "Why can Romeo marry Julia but not Julius? Marriage between two people of the same sex is having respect for the
uniqueness of the individual."
Of course, in the Vatican's eyes, sex is not so much about the individuals (married male and females, naturally) involved as it is about the individual is could – and they say should – create.