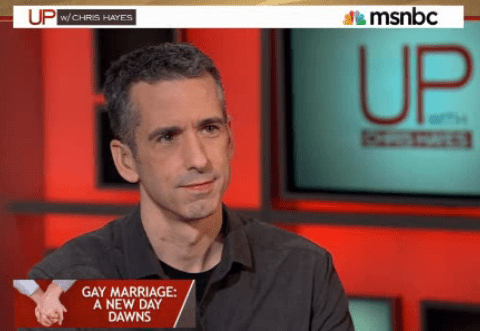 In a pre-taped segment that aired this morning, author and activist Dan Savage, who's getting married today, and MSNBC's Chris Hayes discussed shifting public opinion on marriage equality, raise a champagne toast to all the couples tying the knot in Washington State today, chat about the origins of Savage's It Gets Better campaign and also touch on Savage's syndicated advice column, and other queer expressions, have helped shape mainstream culture.
"We're all sodomites now," says Savage. Indeed.
Watch the videos AFTER THE JUMP.