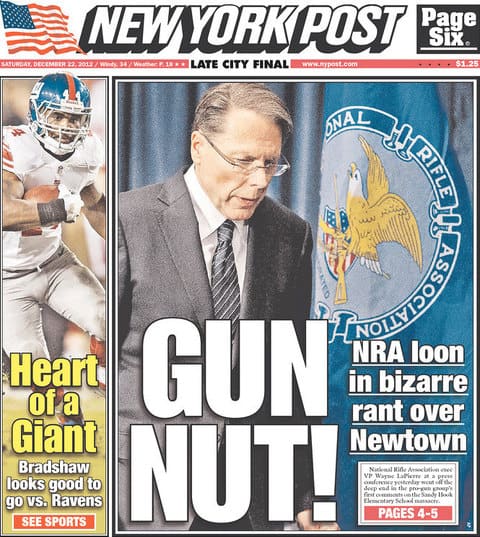 This is how Rupert Murdoch's aggressively conservative New York Post covered NRA head Wayne LaPierre's astounding assertion that schools need more guns today. An appropriate response from a paper known to celebrate gun rights.
Could LaPierre's remarks – and the following outrage – be the beginning of the end of the NRA, once a reliable right wing ally?
AFTER THE JUMP, the equally incensed reaction from the more centrist New York Daily News.
[Via TPM]